Map of Holetown Barbados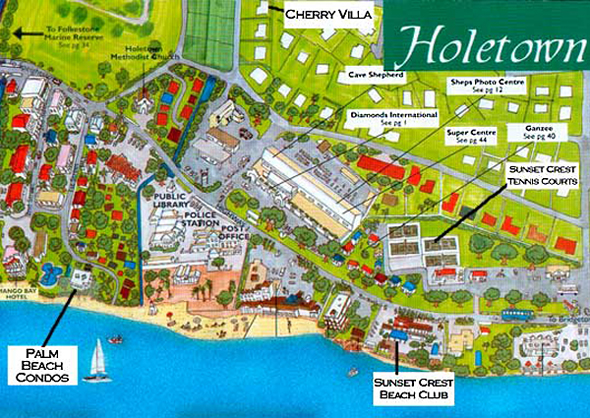 Palm Beach Condos are located right on the beach, five minute's walk from the Sunset Beach Club.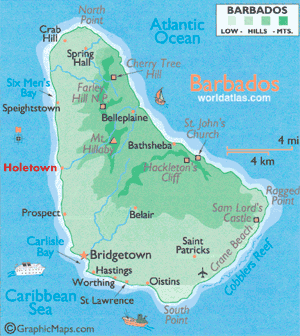 Barbados is in the Atlantic Ocean, but is considered the easternmost island of the Caribbean Sea. Language - English. Other languages spoken in shops, some restaurants, hotels.
Currency: $1 USD = $2.00 BDS. All others please check with your bank.
The capital, Bridgetown, is on the Caribbean side of the island.
Higest point is Mount Hillaby - 1,104 ft. Total area of Barbados is 166 square miles.
Tropical: temperature year round climate of sunshine, warm breezes and some rain. Annual temperature is 80 degrees F (27 C)
Mixed population of 274,000. "Bajans" are warm and hospitable and enjoy a 98% literacy rate.
A monument was erected on the spot at Holetown where the first settlers-British arrived upon the island due to navigational miscalculations in 1627.
Traffic moves on the left side of the road. Cricket is the most popular sport.
Barbados gained self government in 1961 and independence in 1966; however, is a member of the British Commonwealth.
There are direct daily flights from Atlanta, Canada, Europe, London, Miami, New York, Puerto Rico, UK and other countries. Valid passport is necessary to travel.
Water is safe to drink from the faucet due to the coral foundation of the island.